Lap Timers
Racer Industries is a specialist motorsport lap timers supplier, providing a huge range of on-hand stock at realistic prices. Our mission is to make it easy for race driver to find the parts they need, so they can focus on what they do best - winning races.
We carry an extensive range of products from the world's leading motorsport brands, including lap timers. Our lap timers are designed to give you accurate and reliable performance data, so you can fine-tune your race strategy and get the most out of your race car.
So don't go another race without motorsport racing electronics from Racer Industries. Order yours today and experience the difference.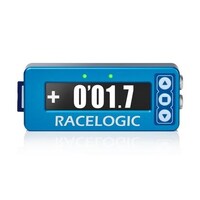 $1,780.77
or 4 payments of $445.19 with

Learn more